Regular price
$ 124.99 USD
Regular price
$ 249.99 USD
Sale price
$ 124.99 USD
Unit price
per
Sale
Sold out
Length: 30 in
Width: 11 in
Wheelbase: 17 in
Weight: 8 lb
Wheel Diameter: 66 mm
Front Truck: HST 40° baseplate, 180 mm hanger
Rear Truck: HST 20° baseplate, 180 mm hanger
View full details
Finally...A Surfer's Surfskate
Dr. Dorian "Doc" Paskowitz is an icon in the surfing world. In 1972, he and his family launched the Paskowitz Surf Camp, the first ever surf school, and it continues to operate today.  The New York Times dubbed the Paskowitz family as the "First Family of Surfing."

The Paskowitz Surf Camp was Doc Paskowitz' s surf science class. As a medical doctor and professor, Doc wanted to share with the world the science of surfing. The fundamentals of surfing along with a clear understanding of waves, ocean safety, surf etiquette and the proper techniques were of utmost importance to become an accomplished wave rider, and waterman, a true surfer.

Doc's good friend from San Diego, Larry Gordon of G&S surfboards, gifted Doc with the very first "sidewalk surfboards" in 1975. During the off season, the Paskowitz children used these first surf skates to hone their surf skills while adventuring across the U.S. These boards were good, but Doc longed for something better to surf on land.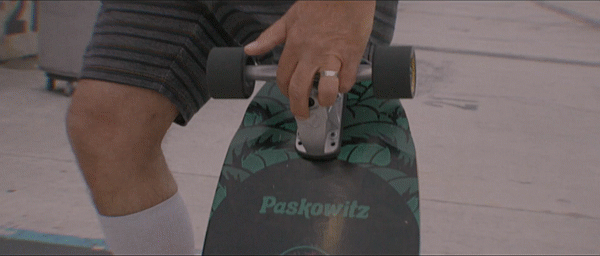 A surfskate fit for the Paskowitz name
In honor of Dorian, the Paskowitz family and Hamboards launched the Paskowitz model. The deck has a slight concave, is 30" long and 11" wide. This allows for more stability, proper foot placement making it
suitable for all ages and heights. The 17" wheelbase almost forces your stance to mimic the same stance on a surfboard. The HST 2.0 truck system sets this board apart from any other. The "Pasko" has a 40° pivot axis in the front, a 20° pivot axis in the rear, and both trucks have 180mm hangers and is more stable than other surf skates, all while still providing excellent pumpability.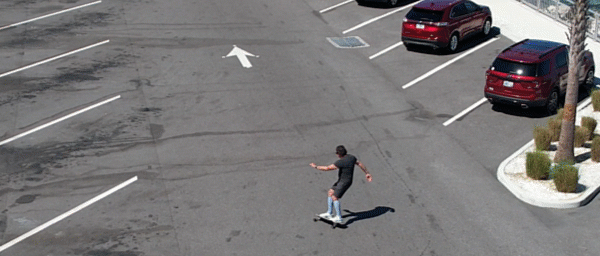 Designed for surf training
What makes the Paskowitz Surf Trainers so special is that you can kick and gain speed, much like paddling on your surfboard to gain momentum. Once up to speed, your stance can then develop the correct positioning. Now that you are stable and feeling solid (not on your heels or toes) you can practice your rail-to-rail using repetitive maneuvers to increase muscle memory and posture. These boards take carves at speed and still feel solid. Use your Pasko board to pump and maintain speed like racing down the face of a wave and preparing for a deep bottom turn or a full
figure-eight cutback into the power of the wave.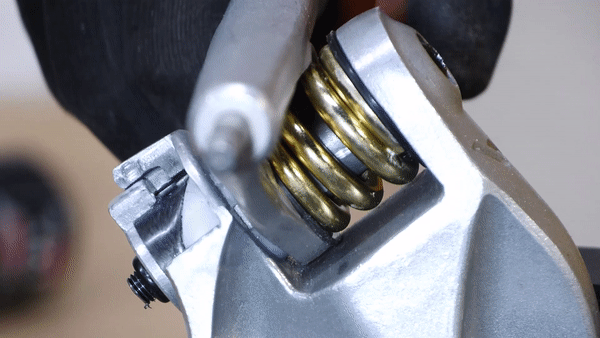 HST Trucks are different
Most skateboard trucks have flexible bushings which allow them to flex and rotate. Our patented HST Trucks use stiff springs and spherical wave cams that translate axle rotation into spring compression. These massive springs store the energy then give right it back to you. You don't need to lift the front to turn, just turn the board. HST trucks have smooth consistent rotations. The springs give strength and stability that enable the wheels to glide over road imperfections like you wouldn't believe.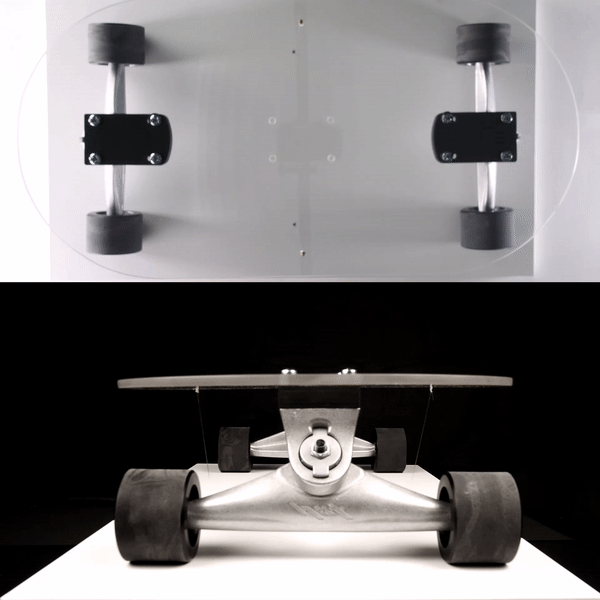 Rotation and Lean
Our patented HST Trucks were designed to simulate a surfboard on water. Do not expect them to feel like other skateboard trucks. They are so responsive that some people call them loose.

Our trucks rotate up to 20° in both directions and lean up to 30°. This movement is much greater than most other skateboard trucks.
When you turn on HST Trucks, you feel like you are riding on an airplane wing in a banked turn. You get the sense that you are riding on the edge of your board, much like it feels to ride on a snowboard or a surfboard.
They also give just enough of a snappy return to center and truly feel like surfing.
To learn more about HST trucks and our progressive truck system, click here.