Regular price
$ 39.99 USD
Regular price
$ 39.99 USD
Sale price
$ 39.99 USD
Unit price
per
Sale
Sold out
The HST 2.0 Flow Kit is a game-changing Improvement

For years, customers have asked for stiffer springs for more stability, "flow" and connectedness. We tried but just couldn't engineer a bigger spring that would fit inside the HST baseplate. The limited space and available materials frustrated us for years… But now… in 2023… a decade in the making, you can upgrade the internal components of your HST Trucks and dramatically change your ride.

Essentially we changed the design by adding a compression bushing "inside" our strongest spring so that the wave cams and hanger squeeze it against the baseplate when you turn. This is such a big idea and makes such a difference to the ride, that we applied for a new patent.

The HST 2.0 Flow Kit is much more than just a bushing

The big idea started with placing a bushing (red above) inside the spring, but it didn't end there. We revisited every other component in terms of design, specifications and materials. In doing so, we developed new fiber-reinforced nylon wave cams that are incredibly strong. The materials, processing conditions and dimensions of the kingpin, washers and cam keys have been optimized. It's all dialed-in.

In short, we rethought the entire internal system to raise our HST Trucks to a new level of performance. With this Flow Kit, you'll feel more connected, more stability and still experience the full range of board lean that you've come to expect from an HST Truck.

This Flow Kit will change your ride so much you that will feel it immediately. It'll be like you're on brand-new trucks. With it, you will experience:

Greater stability
Precise handling
A wide range of tunability/adjustability
Make Your HST Trucks Feel Better Than New

This kit is compatible with all HST Trucks and consists of:

One set of our 85mm kingpins, with precisely the right number of threads to avoid over-tightening the trucks.
One set of molybdenum impregnated nylon washers, which are self-lubricating, tough, and virtually silent.
One set of our fiber-reinforced nylon wave cams with the cam key permanently bonded to one side.
One set of our cast polyurethane cone bushings that fit perfectly into the space between our hanger post and the baseplate.
One kingpin hex tool to assemble and adjust your trucks.
One packet of wave cam lubricant (3cc)
If your HST Trucks are more than five years old, we recommend you use new gold springs to ensure you get the most performance out of your "new" trucks.

Adjust Your HST Trucks Like You Never Could Before
When you assemble your trucks with the Flow Kit, just tighten the king pin until it starts to show through the nut. After you ride it a bit, you can tighten the king pin for more stability. You will be amazed at the range of adjustment.
View full details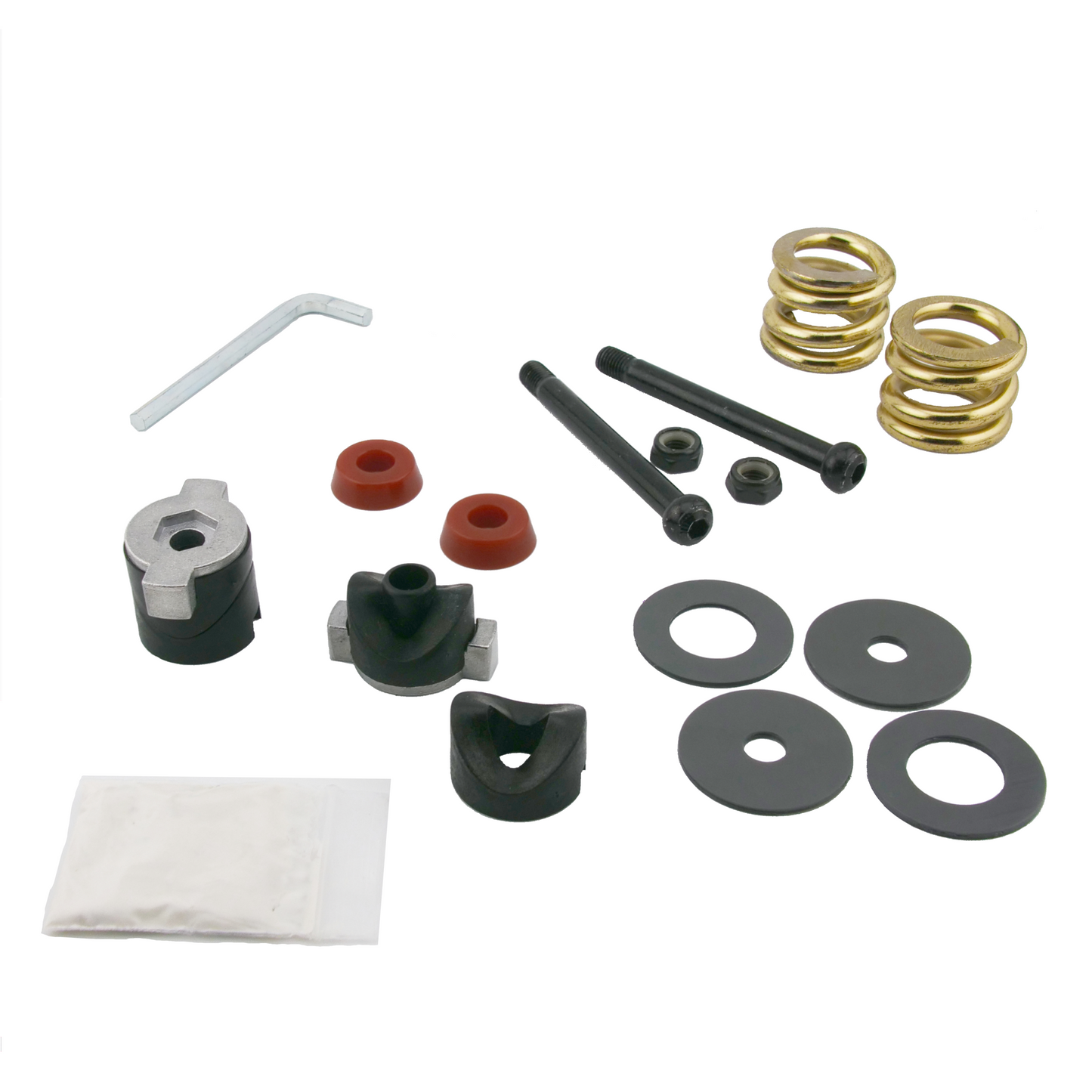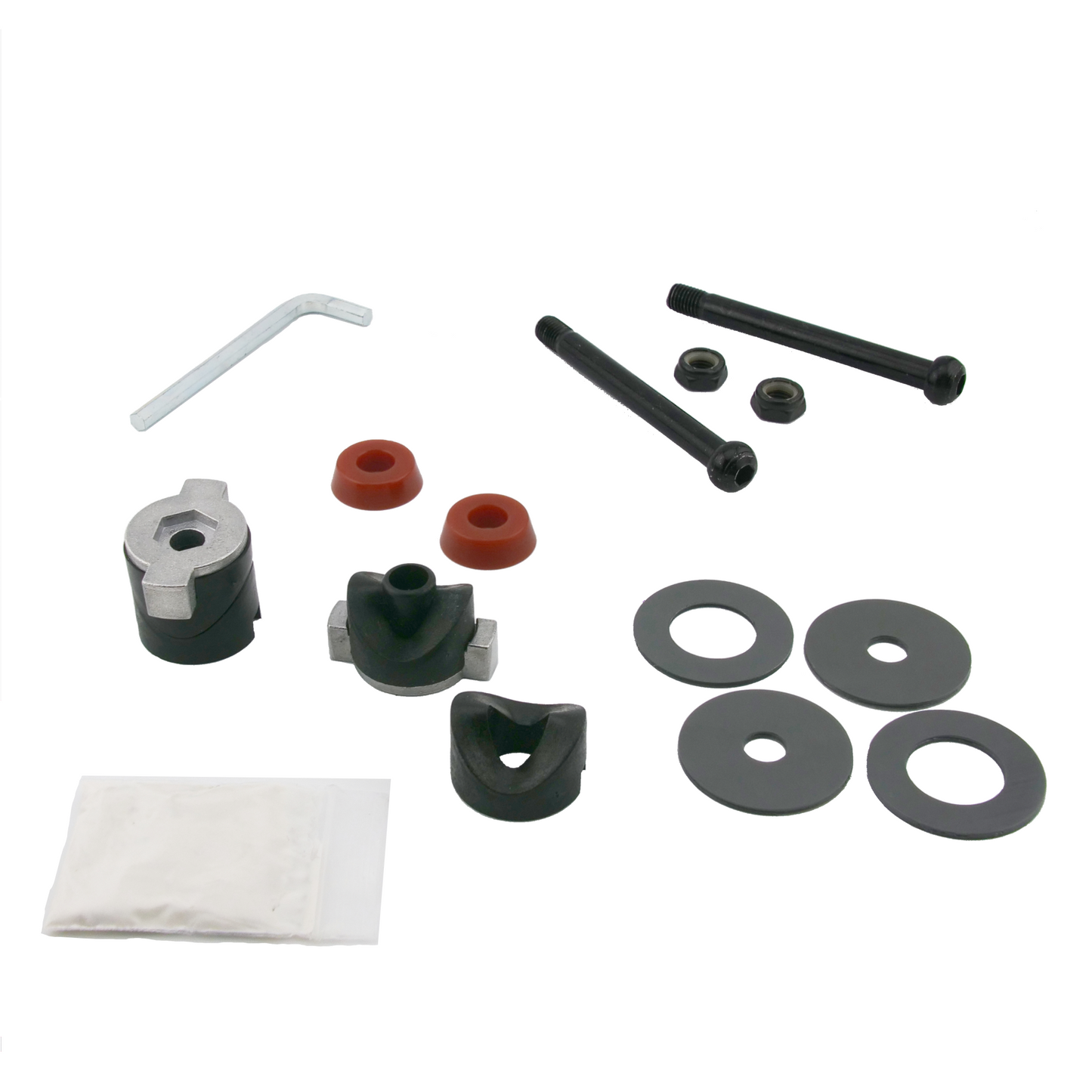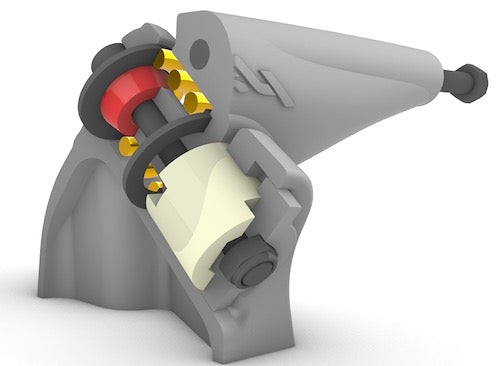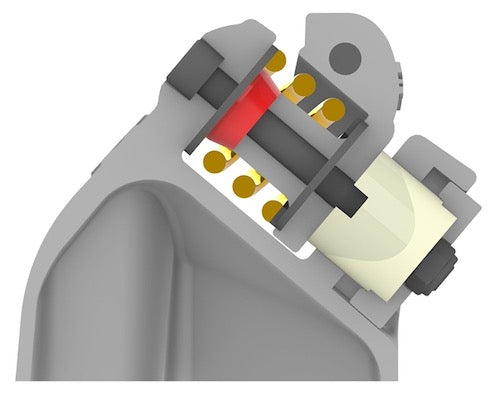 HST Truck Assembly with the Performance Handling Kit