Slideshow
Other top rated products
5.0 star rating
5 Reviews
Renewing the quiver
Review by Manuel p. on 8 Jun 2019
review stating Renewing the quiver
updating the Classic, which is a mistake not to have and enjoy one in every home, and posing with your new brother, Logger.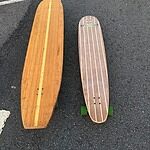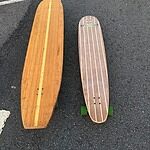 Awesomeness & Cultural game changer
Review by Richard T. on 26 Mar 2017
review stating Awesomeness & Cultural game changer
As the owner of 3 Jamboards I can say I'm a fan of everything that they produce! Love our Hamboards!!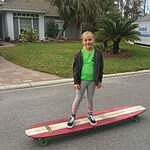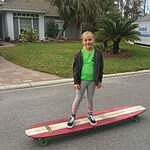 The classic
Review by Guest on 26 Jan 2018
review stating The classic
The classic is the truly authentic surf/skate experience. You should also check out the the street sweeper land paddle it's a must have that goes perfectly with the classic. Surf the pave!
Recent purchase
Review by Bob B. on 4 Dec 2015
review stating Recent purchase
I recently ordered online a new foot for my paddle stick,t-shirt and some stickers. Was super stoked on the quality of the products and how fast to receive them. Thanks Hamboards!!!
Comments by Store Owner on Review by Bob B. on 4 Dec 2015
Thanks Bob! Make sure to check back in a few months for a new pusher tip design.
Masayuki K.
5 star rating
GREAT desighn!!!!!!! I ORDER THIS MANY TIMES!
Review by Masayuki K. on 29 Mar 2018
review stating GREAT desighn!!!!!!! I ORDER THIS MANY TIMES!
Thats Hamboard sticker. Very great design.very cool,dont you think? I bought many stikers make different style.
Hamboard is great ! Love from Japan. 18 till I died!stoke.
GO GO IT !Hamboards. I love you !